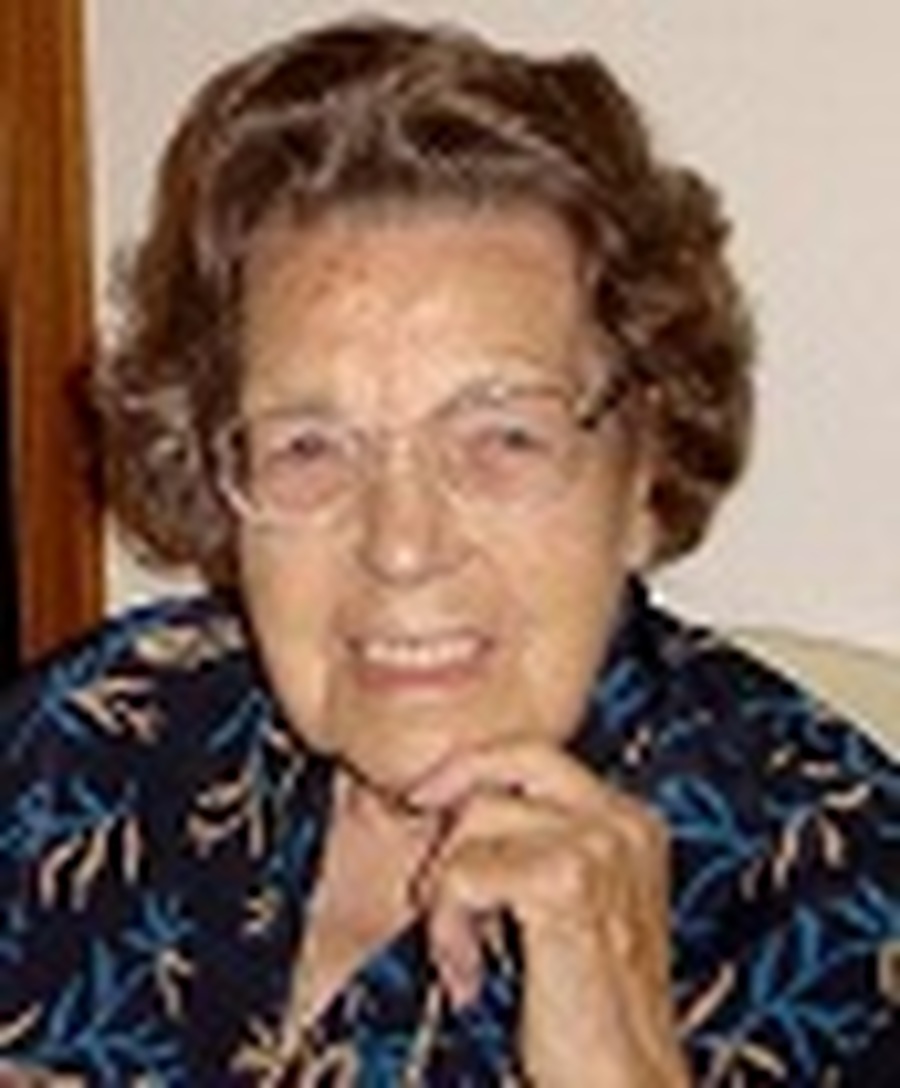 Blanche's time at JFK
Blanche Hullyer at the Glebe Senior School during the Great Depression (Washington, Tyne Wear)
Born 4th May 1918
I was born in 33 Avon Street, just behind Nelson Street, on 4th May 1918 when the flu was virulent and lots of people were dying because of it. A couple of years later the family moved to Middlefield Row down The Waterside. This came about when the woman who owned the house which my parents were renting in Avon Street, died, and the new owner who lived in Middlefield Row chose to move up and live in Avon Street instead. There was a straight exchange of houses.
Number 14 Middlefield Row had a front room, two bedrooms upstairs and an attic with a skylight. Unfortunately there were no toilets, only middens, which was the reason that disease was rife.
Starting Infant School
I started the Glebe Infant School in the September following my fifth birthday in 1923. However I attended for only two weeks as I had contracted Tuberculosis, otherwise known as TB, a highly contagious disease. When I was seven in 1925 (and still not allowed to attend school) my sister Nellie caught Diphtheria while I caught the Scarlet Fever. On the Sunday I had gone for a walk with my Haylock Grandparents down through Walkers' Buildings and along The Waterside. The next day I was in Chester-le-Street Hospital where I stayed for about seven weeks. When I left the hospital I was completely recovered from both Scarlet Fever and Tuberculosis. The doctors said that my having the Scarlet Fever had cured me of TB.
While I was in hospital, sharing a bed with my sister Nellie as was done in those days, my mam and dad moved into a big council house at 15 The Terraces in what is now Columbia. I didn't stay there long though, as I went to recuperate with my Uncle Herbert, Aunt Eliza and family at Sherburn Colliery, over Durham way. They lived in a row of houses in the pit yard. What a shock when the school board man came knocking on their door and said I had to start school. Well, I didn't like it. I was put in Standard 3, but not having been to school for two years, and having to walk a mile there and back, I couldn't cope, so I returned to my parents in Washington. I still had to go to school though, since the doctors said that I was cured of TB. Looking back it was a small price to pay ... my younger sister Lily was to later die from TB.
Biddick Junior School
I didn't return to the Glebe Juniors, instead I was sent to the Biddick Junior School down Brady Square. I was always in a "B" class as I was never able to catch up on my two years lost schooling, but under the circumstances I did surprisingly well.
Glebe Seniors
In the September after I turned eleven in 1929, I started at the Glebe Seniors where Mr. Schofield was the Headmaster. This was the same year that The Biddick became a Junior School only. Prior to that it had been both a Junior and Senior school. The following month saw the beginning of The Great Depression. Demand for coal dropped and lots of our local pitmen lost their jobs. Money for food, heating, clothing and rent was scarce. Many families were on the point of starvation and so were some of my friends at school. Many was the time I would give away my slice of bread.
There was a food kitchen along from the Biddick School and me and my school friends often went there. It was a tin hut. My dad would have been vexed if he had found out because he always considered himself a good food provider for his family, especially during the Depression years. My dad even managed to find a secret coal supply, an open outcrop down The Dene.
My Dad
My dad loved being out in the fresh air. His guns stood next to the fireplace and, having been brought up on the land in Cambridge, he was skilled in shooting wild animals. He had a little brown and white terrier called "Lady", who acted as a retriever, and a big overcoat with a poacher's pocket. Many were the nights the family had hare pie for supper. He would also collect great bunches of herbs from down The Dene and dry them in the cupboard next to the fireplace in the kitchen. Every fortnight he would make herb beer in the boiler after wash day, and store it in a big grey hen in the pantry. We helped ourselves whenever we were thirsty.
My dad was a keen gardener too and spent most of his spare time over the allotment just across the road from The Terraces where Gainsborough Avenue now stands. The allotment must have been well over an acre. He grew vegetables in abundance. He also had several greenhouses, dozens of raspberry and gooseberry bushes, and what seemed to me like an orchard of apple and pear trees. My dad managed to feed his family of six children but our clothes were mere rags. I was made to wear a pair of hob nailed boots to school ... I was never so embarrassed!
Helping at home
I never put in a full week at the Glebe Seniors because I had to take every Tuesday off school to do the possing (washing). My mam was blind so it was up to me and my sisters to look after the house. Every Tuesday I had to stay home from school to poss (wash) the clothes
My Grandma and Granda Haylock, who lived in Nelson Street across from the Glebe School, had lodgers, one being the brother of the school board man, Mr. Bottoms!
Schoolwork
Throughout my time at the Glebe Seniors there were usually about thirty five pupils in my class. None of us would have been considered outstanding scholars because when you are hungry and in rags schoolwork is the least of your worries. Still, the teachers had a job to do, and so we did our best to concentrate on the work set for us.
Our subjects included Scripture, Geography, History, Arithmetic, Drawing, PE, Cookery and English. If you were in the "A" class you also got to learn French and Latin, though really I couldn't see the point.
I was good at Maths but hated English. We had to read novels, write compositions and recite poetry. I dreaded being asked to stand up and read aloud as I had a bad stammer. English may not have been my best subject but I was the only student in the class who could read using the Moon Alphabet, which was how my blind mother did her reading. It was just as well that I was in a "B" class because the students in the "A" class had to learn French. Instead of French, our class did Cookery. I know which I preferred! Mrs. Stobbs was my Cookery teacher and because she knew how our family was on, with my mam being blind, she used to let me bake pies to take home, instead of fancy cakes and dainties.
The school reports were in a dark red, hard bound booklet about twelve by nine inches. They were sent home twice a year, in December and July and always had a comment from the form teacher. They had to be signed by a parent and returned to the school at the beginning of the next term. As I never did particularly well I didn't bother to keep mine.
Working for the Wood family
I was fourteen when I left the Glebe Seniors and went to work for the Wood family in Glebe Crescent, cleaning, cooking and doing the washing for four shillings a week. It was July 1932 and I was in Mr. Swinney's class. In later years he was to become my son John's favourite teacher.
Information courtesy of Audrey Fletcher
This information is dedicated to my mam, Blanche Hall, nee Hullyer. 1918-2010
Always loved and remembered