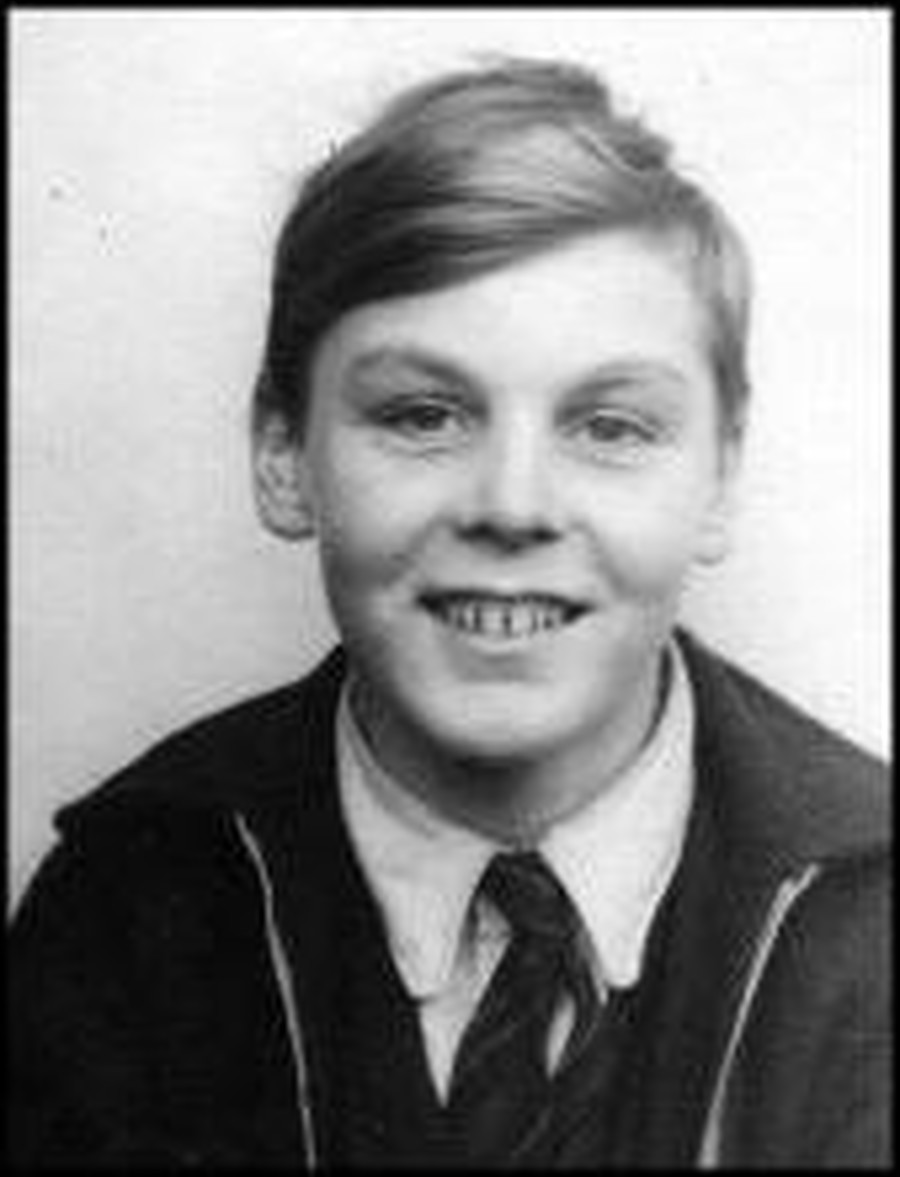 The Glebe Secondary Modern School in 1950 - By John D. Hall
The school uniform, which was dark blue with light blue braiding, was optional. The badge on the breast pocket was an interlinked GM which stood for "Glebe Modern". The uniform was first introduced in 1948/49 and was at first a novelty worn mainly by the students from the better off families. However, even by the mid-1950s many pupils did not wear the full school uniform.
The blazers looked very smart but not every family could afford them. The school understood this and made allowances.
Even after all these years I remember my teachers well.
The headmaster was Mr. Porter, and he later became a school inspector.
My subject teachers were:
Mr. E. Robson (Woodwork)
Mr. J. E. Robson (Geography)
Miss Davison (Music)
Mr. Arnold Walmsley (Art)
Miss Soppitt (History)
Miss Mary Baker (French)
Miss Self (English)
Mrs. Hope (English)
Mr. Bryden (Maths)
Mr, Swinney (Science and Gardening)
Of all of my subjects, Science and Gardening with Mr. Swinney were my favourites.
Young Farmer's Club
The Glebe Modern was the only school in the area to have a Young Farmers' Club so we were very fortunate. It was run by Mr. Swinney. As well as there being a huge garden at the school, there were also greenhouses. A variety of flowers and vegetables grew in abundance and as club members we spent many hours engaged in farming experiments. The club was open to both boys and girls.
I remember a competition was held for entries from all of the Young Farmers' Clubs throughout County Durham. As I was good at Art I decided to enter the Advertising Poster Section. I hit on the idea of creating a poster of the Young Farmers' Club badge, which was round, blue and silver, and had a farmer behind a horse and plough. Around the circumference were the words "Young Farmers Club".
On my poster I accurately recreated a badge 12 inches in diameter. I won second prize in the competition and received five shillings from the old Marquis of Londonderry at Houghall Agricultural College, on the other side of Durham City. Alas I never received a photo of the presentation. Ronnie Speck won the cup for the school, for his farming experiments.
Woodwork
All of the boys did Woodwork, while the girls did Cookery. Mr. E. Robson was my Woodwork teacher and I learned such a lot from him. I remember making a coffee table, a clothes horse and a trinket box to start with. I still make inlaid wooden trinket boxes today, with beautiful fretwork, and also dolls' houses.
Dancing
I always enjoyed our 45 minute dancing lessons once a week with our French teacher, Miss Mary Baker. We learned the Dashing White Sergeant, Military Two Step, Waltz and the Square Tango with records played on a gramophone for accompaniment. It was good fun and a break from the usual classroom routine. We walked across to the Miners' Welfare Hall for our dancing lessons.
Music
With my Music teacher Miss Davis I learned an appreciation of opera, how to play the recorder and how to sing along with the music. I am sure that everyone who went to the Glebe School will remember singing "Nymphs and Shepherds" and "Oh for the Wings of a Dove".
I was good at sight reading music and humming out the notes. Music was a subject in which I often came top of the class. At home I was taking piano lessons, with Mr. Watson who lived along at The Poplars, and a few years later I learned to play the Hawaiian guitar.
Geography
Mr. J. E. Robson, my Geography teacher, lived in Glebe Crescent. He was just a little man. In his classroom he had an accurate model of a ship, a tramp steamer with a single funnel, about four feet long. It had been made in one of the Sunderland shipyards.
English
Mrs. Hope was my English teacher. She later went to teach History up at the Washington Grammar School. Her husband was Manager of the NCB Training Centre at Dame Margaret's Hall. He and Mrs. Hope had been in India in the Colonial Service and I believe that their two children were born over there. I had heard that all managers at the NCB had been army majors. Mrs. Hope used to keep bees and the hives were in the orchard next to Dame Margaret's Hall, where the nursing home is now.
Art
Mr. Arnold Walmsley was my Art teacher. His mother lived in my street, only a few doors away, and he often went to visit her during his lunch time. He had served on the submarines in WW2 and twice he was torpedoed. Later he was to become headmaster at the Glebe Modern.
Exams
I was always good at exams and never came less than fourth off top. One year I managed to come second. I was always beaten by Margaret Miller. Mrs. Hope always said that I should have been at the Grammar School. I was born about four years too soon.
GCEs
September 1951 saw the introduction of the GCE and the Glebe Secondary Modern was one of the first schools in the area to have a GCE class. Students came from Hetton, Houghton, Penshaw and Newbottle to be in that class. I had to wonder if there were enough places left for the Washington Station students!
Starting work
And so it was that my destiny to work at the pit was fulfilled. I left school at the Christmas after I had turned fifteen and went to work at the Glebe Pit, for mines' training on the screens